Pitiri 1977


Pitiri 1977 is my greatest success so far. It was my dream to create my own video game! Thx to all my good friends who helped me to make this dream come true!
Pitiri is a platformer, which is paying tribute to its classic predecessors – not only by its gameplay, but also by its background story. A narrative, that is set in 1977 (the glorious year of Star Wars IV, the Voyager One spacecraft & Led Zeppelin's "Presence"), in an imposing world, created by using hand-painted graphics, interesting characters, solid physics and a 70s soundtrack!

You play as a kid with supernatural powers, whose brother has been kidnapped by an unknown evil. In the game you try to retrieve him, venturing through a twisted 70s science fiction world, that lies beyond the known …


KEY FEATURES
- A solid Physics Engine
- Story driven gameplay
- Stylish 70´s Setting
- Hand-painted Levels, Characters and Objects
- Dynamic Soundengine
- Cool 70s Soundtrack
- 5 supernatural Abbilities


★★★★
"Winner of the 'Content Award 2010' for Games and the Impulse XC Sponsorship 2010, Pitiri 1977 is shaping up to be a rather striking-looking game." - indiegames.com

★★★★
"Pitiri 1977 is easy to pickup, feels like a familiar platformer with the added excellence of special abilities to progress through each level, and is visually appealing is almost every way – especially the fantastic cutscene." - indiegamemag.com

★★★★
"An excellent platformer game that is extremely well polished and has some very creative game play mechanics." - www.clickteam.com

★★★★
"A jawdropping cinematic intro and an introductory level in a beautifully handpainted suburban landscape signal that these guys mean serious business." - Adam Dobay (Klikdisc)
Team
Pitiri 1977 has been created by ILIKESCIFI Games. I´ve been working on this dream for over 4 years with all my motivation, sweat and tears. But I would not have made it without the best team in the world! For two years the following people helped me out with fantastic graphics, sound, animations & ideas! Honestly: Thx everyone!
Graphics: Dominik Gröstlinger, Hannes Drexl, Johannes Figlhuber, Thomas Madreiter
Sfx: David Philipp, Andreas Leitner
Video edit:: Xava Daller
Art: Phil Strahl

My Part:
Projectlead
Production & Marketing:
Game & Leveldesign
Music
Add Sfx, Graphics, Animations,
Designing the Level `Home´ of Pitiri 1977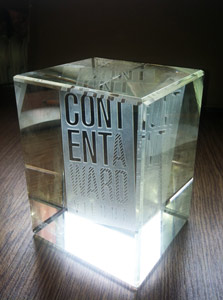 Also available on:
Press:Gametrailers.comIgmLeadersnet Media at MarxGaming Xp Print GamingXp.comKronenzeitung Impulse XS Content Award Wien.gv.at Indiegames.comIgfYoutubePixel ProspectorNinja NerdsPlus10DamageBuysomeindiegames
...